Fancy Teeing Off? Play the Game of your Life in Morocco
Morocco is the perfect place to enjoy a round or two of golf. Not only is the country blessed with the perfect weather to take to the golfing green, but there are also a large number of beautiful golf courses to choose from. There are more than three hundred days of sunshine a year in Morocco, which means that visitors will have plenty of opportunities to work on their game while they are away. Here are some great ways to get back into the swing of things while you're on holiday in Morocco.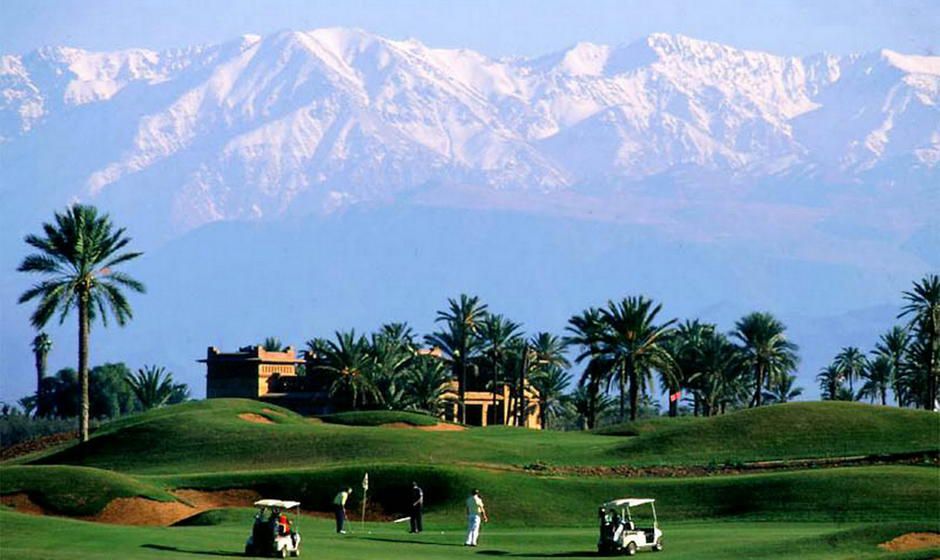 Why Golf in Morocco?
Golf is a major pastime in Morocco and was made popular by King Hassan II, who was a very keen golfer. During his time he commissioned a large number of beautiful golf courses to be built across the country, including several excellent golf courses signed by Robert Trent Jones. In fact, these days there are more than a hundred different, highly recommended golf courses to be found in Morocco; which means that visitors can easily play their way across the country while exploring all that Morocco has to offer.
Fantastic Opportunities
Unlike many other parts of the world, playing golf is relatively cheap in Morocco. There are no booking requirements and most of the golf courses provide special offers for small groups of golfers to take advantage of. When you combine these great benefits with the fact that Morocco is renowned for its excellent caddies and that most of her golf courses come with impressive amenities such as clubhouses, luxurious spas and restaurants, there's even more reasons for the golf enthusiast (and their partners!) to visit.
Planning a Golf Trip
The best way to experience golf while on holiday in Morocco is to arrange a special itinerary that takes in many of the leading golf courses in Morocco. You can arrange a special golfing itinerary that follows all of the great courses from Samanah in the Atlas foothills to Essaouira and El Jadida on the Atlantic Coast to Ourrzazate in the desert. Of course, people who are planning to explore the Imperial cities of Morocco such as Fes, Marrakech and Rabat will also find excellent golf courses either in or on the outskirts of these vibrant cities and playing a few rounds of golf is the perfect way to unwind in between seeing the sights and some souk shopping.
Royal Golf Course
Royal Golf Course can be found at the base of the Atlas Mountains on the edge of Marrakech and is one of the most picturesque and popular golf course in the whole ofMorocco. This golf course has been drawing golfers from all around the world for more than eighty years and boasts an historic 18th hole that should not be missed.
The Golf du Palais Royal d'Agadir
The Golf du Palais Royal d'Agadir is believed by many golfers to be one of the jewels in the crown of Morocco's golf courses. No trip to Agadir, this enchanting coastal city, would be complete without swinging on by. This course is so impressive that it has hosted the Morocco Open six times and many of the golfing greats from around the world have teed off here.
Other Great Golf Courses
The Royal Dar Es Salaam is another course that should not be missed and was commissioned by King Hassan II in the late 1960s. The course covers more than a thousand acres and can be found just a short drive to the south of Rabat. Other leading golf courses in Morocco just waiting to be enjoyed include Mazagan at El Jadida on the Atlantic Coast, Domain Royal Palm to the south of Marrakech and the enchanting Tazegzout Bay Golf Course with its picturesque ocean views and impressive clubhouse.
There's never a better time than now to visit Morocco, so why not take in some valuable winter sun as an enjoyable way of improving your handicap?